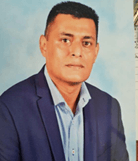 Sugar Cane Growers Fund (SCGF) is one of the older institutions operating within the Sugar Industry. The fund started back in 1947 and has seen significant transformations and changes along the way.
The core objective of the Sugar Cane Growers Fund is to provide funding support to Sugar Cane Growers to improve crop yield and the quality of their lives. The fund started at a time and has operated in a period when it was very difficult for farming communities to access finance facilities for Agricultural purposes.
Today the Sugar Cane Growers Fund products include funding for farm and machines acquisition, improvements to buildings, children's education and other essential needs, farm upgrade and other farm related items as and when the economic circumstances change.
The fund has significantly improved its Governance Framework and strongly believes in operating an organization within the ambit of Good Governance with appropriate controls and reporting mechanisms. The last 5 to 7 years has seen major changes within the entire Governance and reporting framework of the fund and this has included:
Implementing appropriate procedures and policies for Good Governance.
Enhancing reporting mechanisms to ensure that fund complies with modern-day reporting requirements.
Investing in a fully automated IT system that is now fully operational.
Upgrading branch offices and appropriately resourcing them to ensure timely service delivery.
Investing heavily in appropriate staff training and development
Developing a stakeholder consultation model where regular communication is maintained with all our stakeholders.
Working with Government agencies and third party international agencies in facilitating alternative high yield products for farmers.
The SCGF is strategically positioned within the Sugar Cane and Agricultural sector to oversee and assist in transformation of Cane Growing Community with other alternative products as and when the need arises.
The fund has also believes that corporate social responsibility remains equally paramount within the community that we exist in , and as such, we can proudly say that the fund , is the founder of the micro insurance scheme in Fiji. During the 2018 to 2020 period the Sugar Cane Growers Fund paid $1.8 million as micro insurance premium on behalf of all the productive sugar cane growers.
We will always work with all our stakeholders for mutual benefit of our key stakeholders, farmers, whilst ensuring the highest levels of Governance at all times.
Thank you!
Uday Sen
Chairman of Board of Directors